For many of us, packing is a chore. For others, it's an art form. Every step you take matters in the overall scheme of your packing, from what you pack to how you pack and how much time you allow yourself.
It's a significant process, but it doesn't have to be cumbersome. By avoiding a few common packing mistakes, you can be sure to pack well and ensure your items arrive safely in your new home. 
Not Planning
Sure, on the surface, packing is just filling boxes and taping them up. Of course, it's so much more than that (otherwise, this would be a pretty short article!).
Planning is crucial to ensure you take an orderly and strategic approach. Planning means creating a game plan for your packing strategy. Make a to-do list of what you need to get or get rid of before you get started. You should also plan what you'll pack first and what needs to stay out until you're closer to moving day.
Procrastination
Ahhh procrastination. If you're tempted to save things to the last minute, you're in good company. Many people avoid the steps required to pack for as long as possible. Whether it's because it's overwhelming, annoying, or just plain uninteresting, you likely have your reasons for doing anything but pack.
The less time you have, the more careless you'll be in your packing endeavors. It's better to start too early than too late; your list from the planning step will come in handy here.
Start by packing the things you don't need between now and moving day, including seasonal clothing or sporting equipment. When it's time to pack your whole place, there's a general guideline for the time you'll need. We typically estimate 2-3 days for a one-bedroom place, 3-4 days for a two-bedroom home, and 5-6 days for a three-bedroom. That estimate is for full days, so factor that into your moving calendar.
Lacking Supplies
Anyone who has started packing and gotten on a roll only to run out of boxes or bubble wrap knows this all too well. It's a pretty common hiccup in the moving process to not get enough supplies before you get started.
Not having enough supplies can easily throw you off your game. You'll need to run to the store to grab more things and before you know it, the momentum is gone. Not to worry: we can help you out.
First, have a look at our guide to selecting the right boxes and packing materials. Then, decide what you need. Take inventory of your house and keep a list. We've also put together a guide for estimating the number of boxes you'll need, so you can get a head start on stocking up before you dive in.
Skipping the Downsizing
Of course, don't just pack everything you have. Chances are, you've collected more than you need in the time you've been in your current place. Moving is a perfect time to let go of the clutter and start fresh.
Don't skip the downsizing step, or you may find yourself packing (and unpacking) things you haven't seen or even thought of for a while. What's more, you'll also need to find a place for those things in your new home. Why bother filling space with useless items? Your packing mistake will become an unpacking mistake when you find yourself opening boxes of things you don't want.

Take the time to donate, sell, recycle, and throw away the things that you don't want or need anymore. Clothes, shoes, books, and kitchenware are common items that collect dust. Be objective and don't let your mind get in the way. If you haven't used it in a long time, you probably don't need it. Let your unused items find a new home, and everyone will be happier for it!
Forgetting About the Journey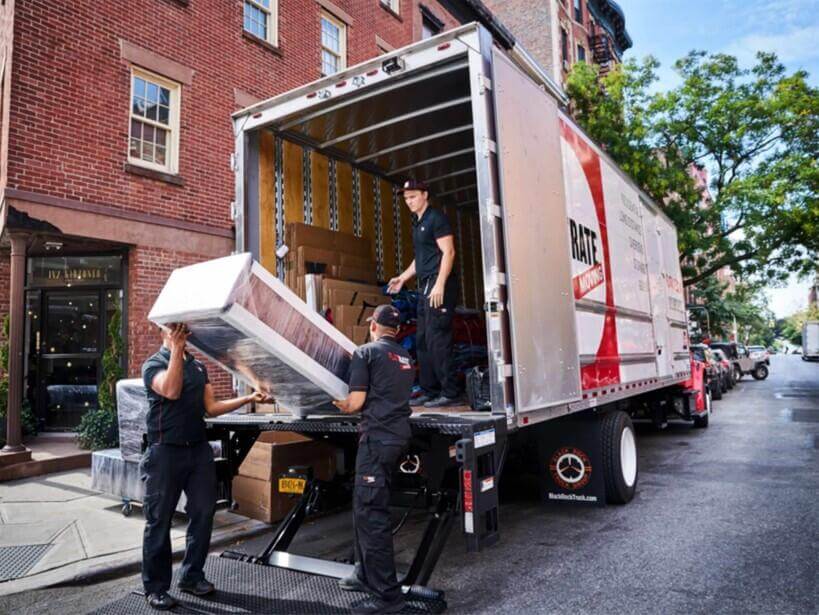 This isn't one of those "life is about the journey, not the destination" motivational sections. We mean it more practically: don't forget about the journey your boxes will take.
Packing boxes based on how things fit is all well and good, but what about the movement when the big day arrives? You (or your movers) will need to be able to lift the boxes, to start, so pack your books and heavy items in smaller boxes.
Keep in mind that your boxes are always safest while they're sitting in your home waiting to move. But when moving day arrives, they'll be picked up, shifted, stacked, and jostled around while on the road to your destination. Pack your fragile items well, and label your boxes clearly to avoid any mishaps due to packing mistakes!